You are here
Clean Energy Canada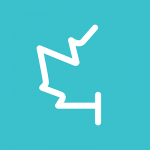 Updated: 6 months 5 days ago
Join a Clean Energy Canada webinar on communicating affordability and the energy transition. Informed by new qualitative research, Clean Energy Canada's communications director, Trevor Melanson, and Abacus Data's CEO, David Coletto, will discuss the importance of linking climate action and affordability—and how best to do so.
There are perhaps no two forces more anxiety-inducing in 2022 than climate change and rising living costs. But how do people connect the two? This question was explored in a recent series of Ontario-based surveys and focus groups conducted by Clean Energy Canada and Abacus Data.
And while generally supportive of climate action, most participants (and likely most Canadians) worry the energy transition will cost them more in their day-to-day life.
In this webinar, you will learn how people think about this issue and which arguments persuaded many of them to change their initial assumptions—and to see clean energy as a cost-saver.
Join us on October 20 as David and Trevor present key findings from their research and answer questions on the topic.
Register here
WHEN
October 20, 2022, at 10am PT / 1pm ET (1 hour)
SPEAKERS
Trevor Melanson
Trevor is Clean Energy Canada's communications director and has been with the organization since 2016. He also has a decade of experience as a magazine journalist, having worked as an online editor at Canadian Business, as the associate editor of BCBusiness, and more recently as the senior editor of Vancouver magazine.
David Coletto
David Coletto is the CEO of Abacus Data. He leads Abacus Data's team of research consultants and strategists, delivering strategic advice and research design expertise to some of Canada's leading corporations, advocacy groups, and political leaders. David has more than a decade of experience working in the marketing research industry and is an industry leader in online research methodologies, public affairs research, corporate and organizational reputation studies, and youth research.
The post Webinar: Communicating affordability and the energy transition appeared first on Clean Energy Canada.
LONDON / VICTORIA — With the U.S.'s new electric vehicle tax credit requiring that EVs and their batteries be made in North America, Canada's EV battery supply chain is in the spotlight.
That spotlight is well warranted. If Canada plays its cards right, a domestic EV battery supply chain could support up to 250,000 jobs by 2030 and add $48 billion to the Canadian economy annually.
That's according to modelling from Clean Energy Canada and the Trillium Network for Advanced Manufacturing, whose new report, Canada's New Economic Engine, explores how Canada can successfully build an EV battery supply chain in order to become a North American battery powerhouse.
Recent months have seen a stream of new battery investments, from the $5 billion Stellantis and LG Energy Solution are investing in a Windsor battery factory to the $500 million General Motors and Posco are investing to bring battery material production to Bécancour, Quebec.
But despite these encouraging investments, the success of Canada's EV battery supply chain—and the hundreds of thousands of future jobs it could support—is still largely dependent on swift government action.
In a scenario where no additional government action is taken, Canada's battery supply chain would create just 60,000 jobs and contribute only $12 billion in GDP—fulfilling only about a quarter of both its jobs and GDP potential.
Accordingly, the report identifies six ways in which Canada should focus its efforts to fulfill its battery-building potential. While Canada could do it all, a more effective strategy would double down on a few key stages, such as EV assembly, battery cell manufacturing, clean battery materials production.
In short, we have a once-in-a-generation opportunity to build a battery supply chain that will be the economic engine of tomorrow's economy.
Here's what Canada needs to do:
Develop a strategy: Canada needs a public-facing, national battery strategy that pulls existing efforts together, connects dots across the battery supply chain, and guides industrial development.
Build the workforce: Canada is home to one of the world's top talent pools but is faced with worker shortages and challenges ensuring the right talent is in the right place. Canada must develop new strategies to engage and mobilize big populations of skilled workers.
Accelerate project development: Canada faces significant competition in securing additional battery supply chain investments. Canada should focus on lining up project land and infrastructure needs while creating predictable and efficient review processes for projects across the supply chain.
Grow the North American market: Canada must support and expand policies to increase domestic EV demand and uptake.
Promote Canada's clean battery brand: Canada should continue promoting its many clean battery advantages—including low-carbon critical minerals, proximity to the U.S., a cutting-edge battery research and recycling leadership, and abundant clean electricity—to attract investment into its battery supply chain and increase export opportunities.
Scale up homegrown clean battery leaders: Canada is home to a host of innovative battery technology companies. The next step is to leverage existing investments from multinational battery cell manufacturing companies to also support domestic companies.
QUOTES
"Canada has all the right ingredients to be a battery powerhouse, from the necessary mineral resources to leading cleantech companies. But it's vital that Canada acts swiftly and decisively, or it risks squandering thousands of jobs and billions of dollars."
—Evan Pivnick, Clean energy program manager at Clean Energy Canada
"The opportunity to build a fully integrated EV battery supply chain is in front of us. The work has begun, but there is lots more to do. Better integrating Canada's mining and manufacturing industries can yield massive economic and social benefits, but will require a level of government support—and political willpower—that we have not seen since the 1960s."
—Brendan Sweeney, managing director of the Trillium Network for Advanced Manufacturing
KEY FACTS
By 2030, Canada's EV battery supply chain could support nearly 250,000 direct and indirect jobs and add $48.2 billion to its economy. When induced jobs are considered (for example, employees at a restaurant popular with supply chain workers), a total of nearly 323,000 jobs could be created across Canada and $59 billion added to the Canadian economy.
Between 2020 and when the analysis underlying this report was finalized in June 2022, Canada attracted at least $1 billion related to EV battery mineral extraction and materials manufacturing, $5.2 billion related to EV battery cell and module manufacturing, $6.6 billion related to EV assembly, and $1 billion related to EV battery components and recycling.
Since June 2022, Canada has seen additional major battery announcements, such Umicore's $1.5 billion plan to construct a cathode active battery materials facility in Kingston, Ontario, and recent deals with Volkswagen and Mercedes-Benz to secure Canadian EV battery raw materials while cooperating in other areas such as battery manufacturing.
Canada ranks among the world's top five countries when it comes to battery supply chain potential, largely due to its access to key metals and minerals.
The global market for batteries will be worth at least US$360 billion by 2030. By 2040, the International Energy Agency projects demand for critical minerals to grow by at least 30 times to meet rising demand for batteries used in EVs and storage.
RESOURCES
Report | Canada's New Economic Engine
Op-ed | Canada's new oil is battery power—but Trudeau must act now
Technical Report | Developing Canada's Electric Vehicle Battery Supply Chain: Quantifying the Economic Impacts and Opportunities
Blueprint | Canadian Battery Task Force's A Batteries Blueprint for Canada
Webinar | Sign up for Clean Energy Canada's upcoming webinar on how Canada can become a global battery powerhouse
Release | Industry group responds to Stellantis and other electric vehicle battery supply chain announcements
The post New modelling finds Canada's battery supply chain could be a boon for jobs and the economy, assuming Canada takes action appeared first on Clean Energy Canada.
Batteries are evolving. No longer just something that needs changing in your TV remote, batteries are fast becoming the engines of the global economy. In a decade's time, a battery will likely power your car or the electricity grid that lights your home. Perhaps the biggest opportunity lies in electric vehicles. The battery is the most valuable part of an EV, and by 2030, the International Energy Agency predicts we could see a hundred times more EVs on the road than there were in 2020.
If Canada plays its cards right, it has the potential to emerge as a dominant player in this growing global industry. That's according to recent modelling from Clean Energy Canada and the Trillium Network for Advanced Manufacturing, which explores how Canada can build out its battery supply chain and the economic potential of this industry. And introduction of the U.S.'s new EV tax credit, which requires a proportion of EV battery parts be sourced from North America and battery minerals be sourced from U.S. allies, means Canada has a huge and guaranteed market for its battery products right next door. But with few, if any, EVs expected to meet all the new criteria, the race to build the supply chain is on. Can Canada capitalize on this generational opportunity? If so, what will it take?
Join Clean Energy Canada for a pointed conversation to explore these topics with experts Ilka von Dalwigk and Andrew Miller.
Register here
WHEN
October 12, 2022, at 8am PT / 11am ET (1 hour)
STRUCTURE
Opening remarks
Brief synopsis of Clean Energy Canada's recent report Canada's New Economic Engine (5-10 mins)
Fireside chat with guests
Audience Q&A (30 mins)
Closing remarks (5 mins)
GUESTS
Ilka von Dalwigk
Ilka von Dalwigk is a senior technology and policy expert with more than twenty years of experience in the energy transition in commercial, public, private, and policy environments, with in-depth knowledge of major research and policy issues covering the battery value chain, from the supply of raw materials to applications. Notably, Ilka is the EBA Policy Manager at EIT InnoEnergy working with the industrial development programme of the European Battery Alliance—EBA250—with a strong focus on sustainability, supply chain topics and international relationships. She has been instrumental in building up and managing the vast and complex network of the stakeholders in this initiative, as well as developing the set of recommendations that contributed to the design and content of the 43 actions that have been identified as necessary by the European Battery Alliance, to make the EU a key player in the global battery market.
Andrew Miller
Andrew Miller is the COO at Benchmark Mineral Intelligence Ltd (Benchmark), a London based research and consultancy firm focused on critical raw materials and energy storage supply chains. Andrew oversees Benchmark's supply chain research and analysis, which stretches from downstream assessments of anode, cathode and battery production through to price assessments and forecasting for the key lithium ion battery raw materials, including lithium, cobalt, nickel and graphite.
Dr. Leonardo Paoli
Dr. Leonardo Paoli is an Energy Analyst working in the Energy Technology Policy division of the International Energy Agency. He coordinates the work of the Global Electric Vehicle Outlook – the IEA's annual report on developments in electric mobility across the globe, developed under the Electric Vehicles Initiative. He analyses the technologies and policies that are required for the decarbonization of the transport sector with a particular focus on battery technology and its supply chain. He also focuses on innovation and supply chain expansion needs for cross-cutting clean energy technologies in the IEA scenarios, including the Net-zero by 2050 roadmap. He holds a PhD from the University of Cambridge.
HOSTS
Merran Smith
Merran Smith is a fellow at the Simon Fraser University Morris J. Wosk Centre for Dialogue, and the founder and chief innovation officer of Clean Energy Canada. Merran serves as co-chair of the B.C. government's Climate Solutions Council, a member of the independent Task Force for a Resilient Recovery, and a Canadian representative of the C3E International Ambassador Corps. For most of her career, Merran has worked to unite industry, government, and civil society organizations to solve pressing social and ecological challenges.
Evan Pivnick
Evan works to bring climate action and innovation together to build stronger economies. Before joining Clean Energy Canada, Evan served as the Chief of Staff for the BC Green Caucus during the 2017-2020 minority government. He was deeply involved in the creation of CleanBC, British Columbia's climate strategy. Evan holds an undergraduate in political science with a minor in Human Dimensions of Climate Change. He holds a Certificate in Leadership, Organizing and Action: Leading Change from the Harvard Kennedy School of Government Executive Program.
The post Webinar: How Canada Can Become a Global Battery Powerhouse  appeared first on Clean Energy Canada.
Batteries are evolving.
No longer just something that needs changing in your TV remote, batteries are fast becoming the engines of the global economy. In a decade's time, chances are it won't be gas that powers your car — it will be a battery.
The battery is the most valuable part of an EV, and by 2030, the International Energy Agency predicts we could see a hundred times more EVs on the road than there were in 2020.
If Canada plays its cards right, it has the potential to build a domestic EV battery supply chain that could support up to 250,000 jobs by 2030 and add $48 billion to the Canadian economy annually.
That's according to new modelling from Clean Energy Canada and the Trillium Network for Advanced Manufacturing, which explores how Canada can build out its battery supply chain and the economic potential of this industry.
Those quarter-million jobs would be found across the country: from the geologist investigating copper deposits in B.C., to the engineer developing battery testing equipment in Nova Scotia, to the worker assembling electric vehicles in Ontario.
And with the introduction of the U.S.'s new EV tax credit — requiring that a proportion of EV battery parts are sourced from North America and battery minerals are sourced from U.S. allies — Canada has a huge and guaranteed market right next door. The race to build the supply chain is on, and already carmakers like Volkswagen and Mercedes-Benz are responding, signing recent deals to secure Canadian EV battery raw materials while co-operating in other areas such as battery manufacturing and cathode material production.
Fortunately, the wheels are already in motion. Stellantis and LG Energy Solution are investing $5 billion to build a battery factory in Windsor that will employ 3,200 workers. A handful of recent announcements by multinational companies like BASF and Umicore to bring battery material production to Quebec and Ontario will support thousands of additional jobs.
What's more, a robust battery supply chain would also bolster Canada's already world-leading clean technology companies, such as Ontario-based Li-Cycle, which recently signed a deal with General Motors to recycle battery components.
But despite some solid investments, the success of Canada's EV battery supply chain — and the hundreds of thousands of future jobs it could support — is still largely dependent on swift government action.
In fact, in a scenario where no additional government action is taken, Canada's battery supply chain would create just 60,000 jobs and contribute only $12 billion in GDP — fulfilling only about a quarter of both its jobs and GDP potential.
To realize its battery-building vision, Canada needs to be smart about where it focuses its efforts. The EV battery supply chain involves nine stages, from mining raw battery minerals, to assembling EVs, to recycling battery materials. And while Canada could do it all, a more effective strategy would double down on a few key stages where the opportunity is greatest.
Filling all of Canada's existing vehicle assembly plants with EVs is one opportunity Canada should move on. A second is to build up more domestic battery cell manufacturing capacity — essentially the heart and soul of the battery supply chain. And a third opportunity — perhaps the most exciting — lies in turning Canada into a clean battery materials powerhouse by leveraging its critical mineral wealth, clean electricity advantage, and battery recycling leadership.
To make this vision a reality, Canada needs a national battery strategy and a plan to ready the industry's critical workforce. We also require faster project approvals (slowness being an oft-cited competitive weakness of Canada), policies that encourage domestic demand for batteries, efforts to market Canada's clean brand abroad, and investments aimed at growing homegrown Canadian companies in the space.
While that might sound like a tall order, it's not an unrealistic one. Far more unrealistic would be a future scenario that imagined bottomless demand for oil and gas.
North America is undergoing an energy transformation unlike any we've seen before, and batteries will power this change. With enough clear-eyed ambition, Canada can build a battery supply chain to meet this once-in-a-generation opportunity.
This post originally appeared in the Toronto Star.
The post Canada's new oil is battery power — but Trudeau must act now appeared first on Clean Energy Canada.
There are perhaps no two forces more anxiety-inducing than the existential threat of climate change and the very personal threat of rising living costs.
But how do climate action and affordability overlap with each other?
This was an area of research we wished to better understand: the intersection of our greatest long-term threat and our most salient near-term one. Do people believe climate action would make life more affordable for them, or do they assume it would be yet another hefty bill atop a seemingly ever-growing stack?
While research shows climate action actually lowers energy bills, it was clear that people's perceptions might not align with reality — and that these perceptions could heavily impact the next few years of political discourse. Especially as the Conservative Party of Canada's leadership front-runner (whose fate will be confirmed on Sept. 10) sharpens his "axe the carbon tax" talking points.
Accordingly, Clean Energy Canada and Abacus Data conducted a series of Ontario-based surveys and focus groups this summer, given the political importance of Canada's biggest swing province along with our desire to understand how recent regional EV investments were resonating with residents. What we found was that while almost everyone we surveyed saw climate action as broadly beneficial, many felt climate efforts were likely to cost them more over the short term — even if such efforts might save them money in the long run.
While participants strongly supported climate action regardless of this cost, it was clear that if our current climate efforts had an Achilles heel, a belief that it might cost people more in the short term was it — regardless of whether that was true.
It would be hard to overstate just how critical affordability concerns are right now to people. Last year, 90 per cent of Canadians ranked a pocketbook issue as a top concern likely to impact their vote in the 2021 election, while a deeper analysis revealed economic anxiety cuts across the political spectrum.
That said, a number of arguments did resonate strongly with those we engaged in this research, encouraging them to see climate action as beneficial to their cost of living.
Electric vehicles were widely understood as cheaper to fuel than gas cars, and participants viewed EV rebates (federal and provincial) along with government investments in charging infrastructure as effective ways to improve affordability.
This was consistent with a poll of 1,500 Ontarians we did in May, which found 63 per cent of Ontarians believe EVs are cheaper than gas cars when one considers the full cost of ownership, like fuel and maintenance.
They're not wrong. Clean Energy Canada analyzed a number of popular electric and gas car models earlier this year and compared ownership costs over eight years. With just one exception, the electric version of every car looked at was cheaper — usually significantly so.
Another highly persuasive argument for participants was around energy security. While oil and gas prices are driven by factors outside our control — geopolitics and the manoeuvring of countries like Russia and Saudi Arabia — clean electricity is produced and priced in Canada.
These arguments were not only effective but grounded in reality.
Here in Canada, for example, provinces such as Quebec, Manitoba and BC with the cleanest electricity grids tend to have the lowest electricity costs in the country, while provinces such as Saskatchewan and Alberta highly dependent on fossil fuels charge ratepayers the most.
Meanwhile, the International Energy Agency expects average household energy bills in advanced economies to decline between 2020 and 2050 — with even steeper declines if governments achieve their net-zero ambitions by 2050.
Modelling from the Canadian Climate Institute similarly found that Canadians will spend a smaller percentage of their incomes on energy en route to net-zero.
These trends aren't hard to explain: even if you're spending more on electricity, a lack of fossil-fuel costs and improvements in energy efficiency add up to net savings.
Still, other climate action benefits were more obvious to people, from cleaner air to improved economic prosperity.
Nearly everyone we spoke to knew EV manufacturing was a major economic opportunity for Ontario. This wasn't particularly surprising, considering Ford, General Motors and Stellantis have all made recent investments to manufacture EVs or EV batteries in the province — with plenty of political photo-ops, to boot.
But while Canadians now generally understand the link between economic growth and climate action, climate-ambitious governments would be wise to better communicate the cost-of-living benefits of their climate efforts while, at the same time, ensuring greater access to these long-term cost-saving solutions today.
And that includes Ontario Premier Doug Ford. The province has made big investments to manufacture EVs, while Ford now has his eye on a 100 per cent clean electricity grid. The premier has always expressed concern over Ontarians' cost of living. He now has a critical opportunity to merge his oldest message with his government's new, more climate-friendly vision.
In our current inflation crisis, it's more important than ever that Canadians see a light at the end of the tunnel — and that climate action will take them there.
Those who paint climate action as an expensive luxury are out of step with reality, and yet, there remains a real gap between evidence and perception.
The climate reason is clear. The economic argument is strong. With a compelling cost-of-living case on its side, climate action will be that much more durable in the face of politicians who still wish to "axe the carbon tax."
This post was co-authored by Abacus Data's David Coletto and originally appeared in the National Observer.
The post 'Climate action equals smaller energy bills' is the message every Canadian needs to hear appeared first on Clean Energy Canada.
The Senate Democrats' heroic rescue and rebranding of President Joe Biden's proposed Build Back Better Act is ripped from the pages of a political thriller. Villainous-turned-virtuous coal barons, deft political misdirection, malicious foreign governments, and a guest appearance from the eponymous Larry Summers are featured in the resurrection of a bill thought long dead.
The Inflation Reduction Act (IRA) will single-handedly move the U.S. out of the climate-laggard column as the country parts company with former stablemates Russia, China and Iran. Importantly, the IRA also clearly names fossil fuels as largely responsible for recent inflation-related affordability concerns for many Americans.
While the IRA's US$374 billion over 10 years is less than the US$550 billion contemplated in the Build Back Better bill, the IRA's climate and energy measures should be sufficient to put America on a path to cut greenhouse gas emissions 40 per cent by 2030. The bill includes support for the domestic manufacturing of key aspects of the clean energy transition, including solar panels, batteries and heat pumps. It also supports clean energy projects and provides consumers with tax credits to support the adoption of low-carbon technology, including electric vehicles (EVs) and household appliances. And finally, it supports adaptation projects in communities worst hit by climate change.
The IRA is a Democratic Frankenstein: part industrial strategy, part climate plan and part social justice — all with a protectionist bent. Nevertheless, it is a monster that will fundamentally and permanently change the U.S. manufacturing landscape. Future administrations will be hard-pressed to undo the IRA as EVs, clean steel and heat pumps are produced in red states, and requirements to use domestically sourced materials and onshore manufacturing appeal to the GOP base.
While the IRA has the potential to impact Canada's economy in many ways, three key opportunities stand out: automobiles, batteries and construction materials.
The IRA extends the US$7,500 tax credit for new EVs and introduces a US$4,000 credit for used EVs. These tax credits provide a massive opportunity for Canada to supply electric cars and their parts to the U.S. market. Prior to the bill, tax credits expired once an automaker reached EV sales of 200,000 vehicles, meaning companies like GM and Tesla haven't been able to benefit from them for years. The new uncapped tax credit will drive EV sales and leverage Canada's recent efforts to land agreements with Ford, GM and Stellantis and their unions to assemble EVs in Canada.
Even more important to Canada are the new rules on batteries. Starting in 2024, to access the EV tax credit, the vehicle must not only be built in North America, but its battery must contain at least 50 per cent mineral content sourced in North America or by a U.S. trading partner (i.e., not China), and 60 per cent of the battery components (by value) must be made or assembled in North America. These percentages rise by 10 per cent annually until they reach 80 per cent in 2027 and 100 per cent in 2029, respectively.
Being one of the few nations with all the critical metals and minerals required for battery production — along with the ability to produce refined battery materials with a low-carbon footprint due to Canada's clean electricity grid — Canada stands to benefit from the IRA's battery content requirements and eat into China's 79 per cent market share of the global lithium-ion battery market. Canada's battery mineral production just needs to pick up the pace.
And finally, in February, Biden announced a Buy Clean Task Force to use the federal government's purchasing power — the world's largest — to create demand for low-carbon materials while restricting access to high-carbon imported steel and aluminum. The IRA provides the funding needed to implement this executive order, including more than US$5 billion to purchase low-carbon construction materials for federal buildings, highways, bridges and homes, alongside another US$5.8 billion to install "advanced industrial technology" in steel, cement and other industrial facilities.
In the short term, this could create opportunities for Canadian industrial exporters, which are among the cleanest in the world. Between 92 per cent and 99 per cent of Canada's steel, aluminum and cement exports went to the U.S. in 2021, representing a $24-billion market. Considering that Canadian producers are on average 15 per cent to 74 per cent less CO2-intensive than their U.S. counterparts, the IRA's Buy Clean provisions should boost these industries in Canada.
Over time, the IRA's investments will push American manufacturers to decarbonize and improve transparency. This will put pressure on Canadian firms to do the same in order to stay competitive. Fortunately, Canada is developing its own Buy Clean strategy, which should use federal infrastructure investments to incentivize cleaner industrial production at home. Given our two countries' highly integrated markets, it makes sense for Canada to align our respective standards and data, ensuring Canada's low-carbon building materials have preferential access to U.S. procurement processes.
The IRA reinforces that Canada's climate ambition is the best path forward for sustained job growth. Opportunities in the emerging clean economy will be seized by countries and industries that lead. Climate change costs us all, but Canadian workers will pay an additional price if future Canadian governments backtrack on Canada's climate progress.
This post was co-authored by Rachel Doran and originally appeared in the National Observer.
The post America's Inflation Reduction Act just gave Canada's economy a shot in the arm appeared first on Clean Energy Canada.
French version below

OTTAWA — With gas prices soaring, more Canadians are looking to bypass the pump by switching to an electric vehicle. But finding one to buy is a challenge.

Earlier this year, the federal government committed to introducing a zero-emission vehicle mandate—a measure requiring carmakers to sell an increasing proportion of EVs in the country—as a way to address the issue. Timing and details of the policy have yet to be revealed.

A new white paper from Clean Energy Canada and industry group Electric Mobility Canada released today lays out recommendations for how Canada can design a truly effective zero-emission vehicle mandate—and fix Canada's EV supply problem once and for all.

Currently, high EV demand is being held back by supply issues, with many prospective drivers on wait lists ranging from months to years. Automakers are sending their limited EV inventory to jurisdictions that already have supply regulation, like B.C., Quebec and California, leaving less for the rest of the country.

As the recommendations point out, a well-designed mandate is imperative to even out supply and ensure automakers prioritize all of Canada when deciding where to send their electric cars.

The policy is also critical to realizing Canada's climate ambitions. Transportation is the second-largest source of emissions in the country, and Canada's recent Emissions Reduction Plan is dependent on a zero-emission vehicle mandate in order to achieve Canada's 2030 climate target.

"A national ZEV mandate is the most cost-effective way to cut carbon pollution and ensure Canada meets its ZEV sales targets. Increasing access to EVs also protects Canadians from rising fossil fuel prices while supporting our burgeoning EV manufacturing and battery industry," said Joanna Kyriazis, clean transportation manager at Clean Energy Canada.

"As the federal government and provinces like Ontario are investing billions to develop a Canadian EV industry, we have to make sure that all Canadians have access to Canadian built EVs. In 2011, both the federal and the Ontario governments invested more than $70 million to help Toyota build the RAV4 EV, but due to lack of mandate, 100% of these vehicles were sent to the U.S., preventing Canadians who helped pay for their assembly from accessing them. In addition, a ZEV mandate will provide market predictability to the industry and help attract more companies in Canada" said Daniel Breton, CEO and president of Electric Mobility Canada.

KEY RECOMMENDATIONS
EV sales requirements must start in 2024 to ensure automakers take action immediately and increase annually en route to Canada's 100% EV sales by 2035 target, in line with B.C., Quebec, and California.
Automakers should earn credits for EVs sold, which can be used towards their EV targets in the same year, traded with other carmakers or banked for future years.
Vehicles eligible for credit:

Battery-electric and hydrogen fuel cell vehicles would be eligible for full credit.
Certain plug-in hybrids would receive partial credit as transition vehicles for Canadians not yet ready or able to go fully electric, but the policy would phase the sale of these vehicles out over time, as they are not technically "zero-emission."
Used EVs and conventional hybrid vehicles would not be eligible for credit.

Bonus partial credits should be rewarded to automakers who increase EV sales in Northern and remote communities.
Strong financial penalties should apply if automakers do not comply.
The mandate should be designed in a way that increases zero-emission vehicle supply in every region across the country and ensures ZEV inventory is more fairly distributed across provinces
KEY FACTS
In 2020, transportation accounted for 24% of Canada's greenhouse gas emissions—the second largest source after oil and gas, at 26%. Passenger vehicle emissions account for nearly half of transportation emissions.
A majority (55%) of dealerships don't have a single zero-emission vehicle in stock. Outside of B.C., Quebec, and Ontario, this percentage rises to 82% of dealerships.
Wait times are also high, with 64% of Canadian dealerships surveyed reporting wait times of three to six months (or more) as of December 2021. Wait times have increased substantially in 2022 as they are now ranging from six months to three years in the majority of cases.
B.C. and Quebec already have zero-emission vehicle mandates in place, and their policies are working: the two were home to 70% of Canada's EV inventory in February 2021, with just 36% of the population. According to StatsCan, B.C. and Quebec also saw electric cars make up 15.5% and 12.7% of new car sales, respectively, in the first quarter of 2022, compared to just 5.3% in Ontario. New Brunswick, who offers a higher ZEV rebate than B.C. saw sales of 2.3%.
Many of the world's largest car markets have adopted or will soon adopt a ZEV mandate. In addition to BC and Quebec, California plus 15 other states (accounting for nearly 40% of the U.S. car market), China and South Korea have ZEV mandates. The U.K. is developing its own now too. Meanwhile, the EU has tailpipe emission standards so stringent they effectively require automakers to sell more ZEVs to comply and has regulated a ban on the sale of internal combustion engine vehicles by 2035.
The U.S. states with a ZEV mandate, have more than double the EV market share of states without the policy in place.
In 2021, global electric car sales represented 9% of the total car market, according to the International Energy Agency. China's EV market share rose to 16% and Europe's to 17%, with individual European countries far surpassing that percentage. Meanwhile, Canada's EV market share sat at 5.5%.
RESOURCES
White paper | How Canada can design a truly effective zero-emission vehicle mandate
Report | The True Cost

Blog | Five must-haves for an effective zero emission vehicle standard

StatCan | New motor vehicle registrations: Quarterly data visualization tool
Op-ed | What can feds do to support emerging electric vehicle industry? (Hill Times)

Poll | Almost 80% of Canadians open to owning an electric vehicle

Ontario | Ontario puts a charge into electric vehicle production

CONTACT
Keri McNamara
Senior Communications Specialist
778-951-8060
Anna Schuett
Manager, Communications & Events, Electric Mobility Canada
514-787-2757

Des experts en véhicules électriques publient de nouvelles recommandations pour remédier à leur pénurie au Canada
OTTAWA – Avec la flambée du prix de l'essence, de plus en plus de Canadiens cherchent à éviter la station-service en optant pour un véhicule électrique. Mais il est difficile de trouver un véhicule à se procurer.

Plus tôt cette année, le gouvernement fédéral s'est engagé à introduire une norme Zéro Émission – une mesure exigeant des constructeurs automobiles qu'ils vendent une proportion croissante de véhicules électriques au pays – afin de résoudre ce problème. Le calendrier et les détails de cette politique n'ont pas encore été révélés.

Un nouveau livre blanc de Clean Energy Canada et de Mobilité Électrique Canada, publié aujourd'hui, présente des recommandations sur la façon dont le Canada peut concevoir une norme véhicules zéro émission (VZE) vraiment efficace et régler une fois pour toutes le problème de l'offre de VE au Canada.

À l'heure actuelle, la forte demande de VE est freinée par des problèmes d'approvisionnement, et de nombreux conducteurs potentiels sont sur des listes d'attente allant de plusieurs mois à 3 ans. Les constructeurs automobiles envoient leurs stocks limités de VE dans les territoires et pays où l'offre est déjà réglementée, comme la Colombie-Britannique, le Québec et la Californie, ce qui laisse moins de place au reste du pays.

Comme le soulignent les recommandations, une norme bien conçue est primordiale pour équilibrer l'offre et faire en sorte que les constructeurs automobiles donnent la priorité à l'ensemble du Canada lorsqu'ils décident où envoyer leurs voitures électriques.

Cette politique est également essentielle à la réalisation des ambitions climatiques du Canada. Le transport est la deuxième plus grande source d'émissions au pays, et le récent Plan de réduction des émissions du Canada dépend d'une norme VZE afin d'atteindre l'objectif climatique du Canada pour 2030.

"Une norme VZE est le moyen le plus efficace de réduire les émissions de GES et de faire en sorte que le Canada atteigne ses objectifs de vente de VZE. L'augmentation de l'accès aux VZE protège également les Canadiens contre la hausse des prix des combustibles fossiles tout en soutenant notre industrie florissante de fabrication de VE et de batteries", a déclaré Joanna Kyriazis, gestionnaire du transport propre à Clean Energy Canada.

"Alors que le gouvernement fédéral et les provinces comme l'Ontario investissent des milliards de dollars pour développer une industrie canadienne des VZE, nous devons nous assurer que tous les Canadiens aient accès à des VZE de fabrication canadienne". En 2011, les gouvernements fédéral et ontarien ont investi plus de 70 millions de dollars pour aider Toyota à construire le RAV4 EV, mais en raison de l'absence de norme VZE, 100 % de ces véhicules ont été envoyés aux États-Unis, empêchant les Canadiens qui ont contribué à payer leur assemblage d'y avoir accès. De plus, une norme VZE fournira une prévisibilité de marché à l'industrie et aidera à attirer plus d'entreprises au Canada", a déclaré Daniel Breton, PDG et président de Mobilité Électrique Canada.
PRINCIPALES RECOMMANDATIONS
Les exigences en matière de ventes de VZE doivent commencer en 2024 pour que les constructeurs automobiles passent immédiatement à l'action et augmentent chaque année en route vers l'objectif canadien de 100 % de ventes de VZE d'ici 2035, à l'instar des objectifs de la Colombie-Britannique, du Québec et de la Californie.
Les constructeurs automobiles devraient obtenir des crédits pour les VZE vendus et pouvoir les utiliser pour atteindre leurs cibles de ventes de VZE de la même année, les échanger avec d'autres constructeurs automobiles ou les mettre en réserve pour les années à venir.
Véhicules admissibles aux crédits:

Les véhicules électriques à batterie et les véhicules à pile à hydrogène seraient admissibles à un crédit complet.
Certains véhicules hybrides rechargeables recevraient un crédit partiel en tant que véhicules de transition pour les Canadiens qui ne sont pas encore prêts ou capables de passer au tout électrique, mais la politique éliminerait progressivement la vente de ces véhicules au fil du temps, car ils ne sont pas techniquement "zéro émission".
Les VE d'occasion et les véhicules hybrides conventionnels ne seraient pas admissibles au crédit.

Des crédits partiels bonifiés devraient être récompensés aux constructeurs automobiles qui augmentent les ventes de VZE dans les communautés nordiques et éloignées.
De fortes pénalités financières devraient s'appliquer si les constructeurs automobiles ne se conforment pas.
La norme VZE devrait être conçue de manière à augmenter l'offre de VZE dans chaque région du pays et à assurer une répartition plus équitable de l'inventaire de VZE entre les provinces.
FAITS MARQUANTS
En 2020, les transports représentaient 24 % des émissions de gaz à effet de serre du Canada – la deuxième plus grande source après le pétrole et le gaz, à 26 %. Les émissions des véhicules de passagers représentent près de la moitié des émissions du transport.
Une majorité (55 %) de concessionnaires n'ont pas un seul VZE en stock. En dehors de la Colombie-Britannique, du Québec et de l'Ontario, ce pourcentage passe à 82 % des concessionnaires.
Les temps d'attente sont également élevés, 64 % des concessionnaires canadiens interrogés faisant état de temps d'attente de 3 à 6 mois (ou plus) en décembre 2021. Les temps d'attente ont considérablement augmenté en 2022 puisqu'ils vont désormais de six mois à trois ans dans la majorité des cas.
La Colombie-Britannique et le Québec ont déjà mis en place des normes VZE, et leurs politiques fonctionnent: les deux abritaient 70 % de l'inventaire de VZE du Canada en février 2021, avec seulement 36 % de la population. Selon Statistique Canada, la Colombie-Britannique et le Québec ont également vu les voitures électriques représenter respectivement 15,5 % et 12,7 % des ventes de voitures neuves au premier trimestre de 2022, contre seulement 5,3 % en Ontario. Le Nouveau-Brunswick, qui offre pourtant un rabais plus élevé que la Colombie-Britannique, a vu ses ventes n'atteindre que 2,3 %.
Plusieurs des plus grands marchés automobiles du monde ont adopté ou adopteront bientôt une norme VZE. En plus de la Colombie-Britannique et du Québec, la Californie plus 15 autres États (représentant près de 40 % du marché automobile américain), la Chine et la Corée du Sud ont des normes VZE. Le Royaume-Uni est en train d'élaborer le sien également. Pendant ce temps, l'Union Européenne a des normes d'émissions d'échappement si strictes qu'elles obligent effectivement les constructeurs automobiles à vendre plus de VZE pour s'y conformer et a réglementé une interdiction de la vente de véhicules à moteur à combustion interne d'ici 2035.
Les États américains ayant une norme VZE ont plus du double de la part de marché des VZE par rapport aux États n'ayant pas mis en place cette politique.
En 2021, les ventes mondiales de voitures électriques représentaient 9 % du marché automobile total, selon l'Agence internationale de l'énergie. La part de marché des VZE de la Chine est passée à 16 % et celle de l'Europe à 17 %, certains pays européens dépassant largement ce pourcentage. Pendant ce temps, la part de marché des VZE au Canada était de 5,5 %.
SOURCES
Livre blanc | Comment le Canada peut concevoir une norme véhicules zéro émission réellement efficace
Rapport | Le vrai coût– en anglais

Blog | Cinq éléments indispensables pour une norme efficace sur les véhicules à émission zéro – en anglais

StatCan | Immatriculations de véhicules automobiles neufs: Outil de visualisation des données trimestrielles

Op-ed | Que peut faire le gouvernement fédéral pour soutenir l'industrie émergente des véhicules électriques ? (Hill Times) – en anglais

Sondage | Près de 80 % des Canadiens sont prêts à posséder un véhicule électrique – en anglais

Ontario | L'Ontario donne un coup de main à la production de véhicules électriques
CONTACT
Keri McNamara (en anglais)
Spécialiste des communications, Clean Energy Canada
778-951-8060
Anna Schuett
Gestionnaire, communications et événements, Mobilité Électrique Canada
514-787-2757
The post EV experts release new recommendations for tackling Canada's EV supply crunch appeared first on Clean Energy Canada.
OTTAWA — Joanna Kyriazis, clean transportation program manager at Clean Energy Canada, made the following statement in response to the federal government's announcement of the new Incentives for Medium- and Heavy-Duty Zero-Emission Vehicles Program:
"We welcome the federal government's new incentives for medium- and heavy-duty vehicles, such as delivery vans, garbage trucks, and long-haul trucks.
"The transportation sector is the second biggest source of emissions in Canada, and commercial vehicles make up more than a third of that. Introducing an incentive program is one of the most effective ways to get more battery electric, plug-in hybrid, and fuel cell electric commercial vehicles on Canada's roads. The federal government's similar rebate for passenger vehicles has persuaded many Canadians to make the switch to electric vehicles, and now businesses will find it easier than ever to electrify their fleets, as well.
"The new incentives will cut emissions, save fleet owners money, and support key Canadian manufacturing and export opportunities. Canada is home to several leading zero-emission truck manufacturers, including Quebec-based Lion Electric, which already has an agreement in place to supply Amazon with thousands of medium-duty electric trucks.
"We are especially pleased that many of our recommendations were included in the policy's design, which incorporates a number of best practices from other jurisdictions that have put similar incentive programs in place. In fact, Canada is following in the tire tracks of at least seven U.S. states with similar systems.
"In terms of next steps, the new program must be part of a broader zero-emission medium- and heavy-duty policy package that addresses both demand and supply barriers. This package should include charging incentives to help fleet operators deploy charging infrastructure alongside a vehicle sales mandate to ensure enough vehicles are available to buy.
"In addition to smart policy design, the federal government should be commended for the speed at which the program was designed and rolled out. Climate change is not slowing down, and our policy response shouldn't either."
KEY FACTS
Canada's transportation sector is the second-biggest emitter in Canada, making up 24% of the country's total emission, with heavy-duty gas and diesel vehicles accounting for 37% of that.
Canada's Emissions Reduction Plan commits to "launch[ing] an integrated strategy to reduce emissions from medium-and heavy-duty vehicles (MHDVs) with the aim of reaching 35% of total MHDV sales being ZEVs by 2030" and "develop[ing] a MHDV ZEV regulation to require 100% MHDV sales to be ZEVs by 2040 for a subset of vehicle types based on feasibility, with interim 2030 regulated sales requirements that would vary for different vehicle categories based on feasibility, and explore interim targets for the mid-2020s."
The federal Budget 2022 set aside $547.5 million over four years (or until available funding is exhausted) for the Incentives for Medium- and Heavy-Duty Zero-Emission Vehicles (iMHZEV) Program
The program is effective as of July 11, 2022, but incentive requests for reimbursement are not expected to be available until Fall 2022.
The incentive levels offered are based on the class of the vehicle, with heavier vehicles receiving larger incentives. The incentives aim to cover approximately 50% of the price difference between an electric vehicle and a traditional vehicle.  Public transit and school transportation are excluded from this program given their coverage in other federal incentive programs.
According to the U.S. Department of Energy's Alternative Fuels Data Center, at least seven U.S. states have some form of MHDV incentive program, including California, Illinois, Massachusetts, New York, New Jersey, Vermont and Virginia. California's Hybrid and Zero-Emission Truck and Bus Voucher Incentive Project has helped to deploy more than 3,000 zero-emission trucks and buses since 2010, with 61% of all zero-emission trucks deployed in the U.S. having gone to California.
RESOURCES
Clean Energy Canada's submission to Transport Canada | Incentives for Medium and Heavy Duty Zero Emissions Vehicles Program
The post New federal incentives for zero-emission commercial vehicles will put a much-needed dent in Canada's high transportation emissions appeared first on Clean Energy Canada.
OTTAWA — Joanna Kyriazis, clean transportation program manager at Clean Energy Canada, made the following statement in response to the federal government's publication of the final Clean Fuel Regulations:
"Clean Energy Canada welcomes the publication of the Clean Fuel Regulations, a cornerstone federal climate policy that's been six years in the making.
"Together, the transportation and oil and gas sectors account for over half of Canada's carbon emissions. The new regulations help cut pollution from these sectors while supporting industries—like clean hydrogen and biofuels—that will be increasingly in demand as the world transitions to net zero.
"The regulations will also support the build-out of EV charging infrastructure, which, combined with other policies and incentives, will help make EVs more accessible and convenient for Canadians hoping to avoid sky-high prices at the gas pump.
"While the final regulation makes some concessions, the policy still represents a win for Canada's efforts to cut pollution. We'll watch its real-world impacts closely, and Canada can course correct as needed.
"In the meantime, we hope the federal government rides this momentum to advance other key climate policies like the zero-emission vehicle mandate and clean electricity standard, ensuring these get out the door much quicker than six years. After all, there's no time to waste."
KEY FACTS
The transportation and oil and gas sectors each accounted for 159 and 179 megatonnes of emissions respectively in 2020—more than half of Canada's total.
The federal government's Emissions Reduction Plan requires that transportation emissions are reduced to 143 megatonnes and oil and gas emissions are reduced to 110 megatonnes by 2030.
According to Environment and Climate Change Canada, the Clean Fuels Regulations would help cut up to 26.6 megatonnes of greenhouse gas pollution in 2030.
The Clean Fuel Regulations set increasingly stringent requirements on fuel producers and importers to reduce the carbon intensity of transportation fuels such as gasoline and diesel.
The new regulation is designed to come into effect in 2023 at 25% stringency, gradually increasing to 100% by 2030. But even in eight years, when the regulation is in full force, the measure will add only between 6 to 13 cents per litre of gasoline.
The federal government's forthcoming zero-emission vehicle supply mandate will ensure that at least 20% of new vehicle sales are electric by 2026, at least 60% are electric by 2030, and 100% are by 2035.
The federal government has also introduced a complementary program, the $1.5-billion Clean Fuels Fund, to support clean fuel production in Canada, including advanced biofuels and hydrogen projects.
B.C., California, and Oregon also have similar regulations in place.
A recent Clean Energy Canada analysis compared the total ownership costs of a number of popular electric car models with gas-powered equivalents. With just one exception, the electric version of every car analyzed was cheaper, usually significantly so. The analysis found that the electric Hyundai Kona, Canada's second best-selling EV in 2021 is $17,800 cheaper to own than the gas-powered Kona when gas prices are $2 per litre.
The post New federal Clean Fuel Regulations represent a step forward for climate action appeared first on Clean Energy Canada.
Canada's oil and gas patch is partying like it's 2008, though most Canadian drivers are not enjoying the festive mood. Commercial rents in downtown Calgary are on the rise, and long-thought dead fossil-fuel export projects have zombified.
It's no secret that the oil and gas industry is cyclical: as prices drop, the music stops, the lights come on. But historically, prices go back up, and the cycle repeats.
This time will be different, however. There is not likely to be another rebound in the oil and gas sector after this one. Governments at all levels need to acknowledge this fact and plan for how Canada will be competitive in a fundamentally changed economy.
Previous high oil and gas price cycles have driven consumers to purchase more efficient cars and better insulate their homes, while the business community found ways to use less fossil fuel. But what past instances lacked was a truealternative to fossil fuels.
Indeed, the great irony now is that soaring fossil-fuel prices will also contribute to the industry's accelerated undoing. There will be no greater incentive for families and companies to shift away from something than brutally high bills amid broader inflation and a potential recession.
A March poll found that a majority of Canadians felt that high gas prices were here to stay – and could even go higher. We already know they were right about that last part.
The difference in 2022 is that this time, the incumbent has a fierce competitor.
Sales of gas-powered cars already peaked in 2017, and global automakers are racing to meet electric-vehicle (EV) demand. Meanwhile, new solar and wind power projects are now typically cheaper than the cheapest fossil fuel option. In 2021, new renewable energy projects with a combined capacity of about 230 Site C dams were built worldwide, according to the International Renewable Energy Agency.
For reasons that are both environmental and economic, global governments are placing their bets accordingly.
Germany's new goal is to generate 100 per cent of its electricity from renewable sources by 2035, while China is planning for 33 per cent renewables by 2025. India leads the world's major economies in renewable-electricity growth, with new capacity additions on track to double by 2026. And the U.S. is now using its Defense Production Act to spur the manufacturing of heat pumps and other clean technologies to further reduce fossil-fuel consumption.
If other countries with climate plans follow them, then global oil demand could peak as early as 2025, according to the International Energy Agency. Today's high prices, combined with the war in Ukraine, are only accelerating the drive toward cheaper energy sources.
Given that crude oil is Canada's largest export, the end of the fossil-fuel era could leave us financially frayed if we don't proactively build up new industries. Indeed, a recent study showed that Canadian investors are among the world's most financially exposed should fossil fuel assets become stranded.
Avoiding the worst of the hangover will involve a two-step process.
The shift away from fossil fuels is accelerating, and it will be permanent, so it's time for politicians, especially Western premiers, to name the opportunity and talk publicly about what this generational shift in our economy will look like over the next two decades.
Second, governments must come together now and invest in future-proofed industries where Canada holds a competitive edge. Unlocking innovation and growth would also help Canada meet its climate targets while creating hundreds of thousands of new jobs across the country and across industries.
Plenty of good work is already under way. The federal government and several provinces have clean hydrogen strategies to replace natural gas for domestic use and export, and Canada is starting to attract multi-billion-dollar battery and EV manufacturing investments. Canada is also a top-10 source of the hugely in-demand metals and minerals required to manufacture clean technologies.
Our competitors are reinventing the ways in which they fund projects, incentivize industries, streamline processes and co-operate to attract new investments. To give just two examples, the European Union has set out a one-year deadline for renewable energy permitting, while Britain has released an energy security strategy to achieve clean-energy independence.
If Canada is to be at its most competitive, all levels of government must be on the same page.
The party always ends, but this time the club has been sold. We're going to need to build a new one.
This post was co-authored by Merran Smith and originally appeared in the Globe and Mail.
The post The fossil-fuel party is raging again, but Canada still needs a plan for the hangover to come appeared first on Clean Energy Canada.
Electric vehicles are big business. A decade ago, there were 120,000 EVs sold worldwide. Today, that many are sold in a single week. By 2030, the number is expected to be closer to a million a week.
Around the world, automakers are pouring millions of dollars into electrifying their vehicles. But with supply snarls pulling the handbrake on sales of all kinds of cars—gas and electric alike—one thing is clear: supply chains matter.
And because EVs use six times the amount of critical minerals of a gas car, the supply chains that have served the traditional auto sector for decades are being reforged. It's a huge opportunity for Canada—if we play our cards right.
Currently, just a few countries are responsible for much of the production of EV battery minerals, and often these countries are ruled by authoritarian regimes. China and the Congo were responsible for 70 per cent and 60 per cent of the global production of cobalt and rare earth elements, respectively, in 2019, according to the International Energy Agency. And the geographical concentration is even higher for battery mineral processing, where China dominates.
Handily, Canada ranks fifth in the world for its battery supply chain potential, in large part thanks to its supply of metals and minerals. It is the only country in the Western Hemisphere with known reserves of all the minerals necessary to manufacture EV batteries, ranking sixth globally in lithium reserves, seventh in nickel, and eighth in cobalt.
The U.S. and the European Union have flagged their dependence on China for battery minerals and materials as a major risk to their auto industries. Both regions are working to restructure supply chains—and both have identified Canada as a secure and stable source of raw materials.
What's more, Canada's clean electricity grid gives it a competitive edge with automakers looking to source low-carbon materials and reduce the carbon footprint of the vehicles they produce. BMW has committed to cutting emissions across its operations, for instance, while Tesla has indicated a preference for lower-carbon input materials like nickel, recently signing a deal with Vale SA to supply nickel from its Canadian operations.
And with the exceptional rise in demand for batteries outstripping the existing supply of certain critical minerals, there is a mineral resource vacuum just waiting to be filled by Canada. Known reserves of the metals and minerals that go into EVs and batteries are more than sufficient to support a global transition to zero-emission vehicles, but new mines are not being built fast enough. The world wants what Canada has—it just needs to step up to the plate.
There are some signs of action. The federal government put critical minerals front and centre in its most recent budget, allocating $3.8-billion toward manufacturing, processing, and recycling projects while introducing a new tax credit for the exploration for battery minerals. Meanwhile, Ontario has produced a critical mineral strategy to "establish and support a battery chain ecosystem" for its auto industry using northern Ontario's mineral wealth.
But despite some strong investments at either end of the supply chain, very few of Canada's metals and minerals are actually making their way into batteries. And none of them are doing so within a Canadian supply chain. Unless this changes, Canada runs the risk of repeating history by remaining a "staples" economy, where its raw materials are exported and later reimported with the value added (and the associated jobs created) somewhere else.
If Canadian governments want to seize the battery mineral opportunity, they need to up their game. That means picking winners and going all in, whether it's building our supply of lithium and graphite or maximizing Canada's early-stage nickel mines.
That should be coupled with accelerated mining project permit timelines that still ensure Canada meets the highest environmental, social, and governance standards, including Indigenous consultation and partnership. New and existing mines must also be electrified so that Canadian mining products are among the cleanest in the world. Finally, we must build up our domestic processing and refining capabilities.
This is Canada's race to lose, but winning will require taking the right steps today. It's time we picked up the pace.
This post originally appeared in The Hill Times.
The post China currently owns the battery supply chain and it's time for Canada to redraw the map appeared first on Clean Energy Canada.
The Fine Print I:
Disclaimer: The views expressed on this site are not the official position of the IWW (or even the IWW's EUC) unless otherwise indicated and do not necessarily represent the views of anyone but the author's, nor should it be assumed that any of these authors automatically support the IWW or endorse any of its positions.

Further: the inclusion of a link on our site (other than the link to the main IWW site) does not imply endorsement by or an alliance with the IWW. These sites have been chosen by our members due to their perceived relevance to the IWW EUC and are included here for informational purposes only. If you have any suggestions or comments on any of the links included (or not included) above, please contact us.
The Fine Print II:
Fair Use Notice: The material on this site is provided for educational and informational purposes. It may contain copyrighted material the use of which has not always been specifically authorized by the copyright owner. It is being made available in an effort to advance the understanding of scientific, environmental, economic, social justice and human rights issues etc.

It is believed that this constitutes a 'fair use' of any such copyrighted material as provided for in section 107 of the US Copyright Law. In accordance with Title 17 U.S.C. Section 107, the material on this site is distributed without profit to those who have an interest in using the included information for research and educational purposes. If you wish to use copyrighted material from this site for purposes of your own that go beyond 'fair use', you must obtain permission from the copyright owner. The information on this site does not constitute legal or technical advice.